On Site Recycling
Douglas Waste offers a variety of solutions to maximise recycling and minimise cost – 'on site recycling' is both cost effective and gives an excellent opportunity to increase recycling.

One of the best ways to maximise recycling is to bale your cardboard, polythene, paper etc.

Depending on the volume of your waste products, Douglas Waste will provide a baler free of charge for your Business to use. Balers are simple and safe to operate and Douglas Waste will provide training, Servicing and maintenance as part of the package.

The balers produce a densely compacted bale that takes up significantly less storage space than loose material.

Douglas Waste will collect your bales at times and frequencies that suit your business.

We are confident that we can deliver a solution that fits your needs please call us to arrange a site visit.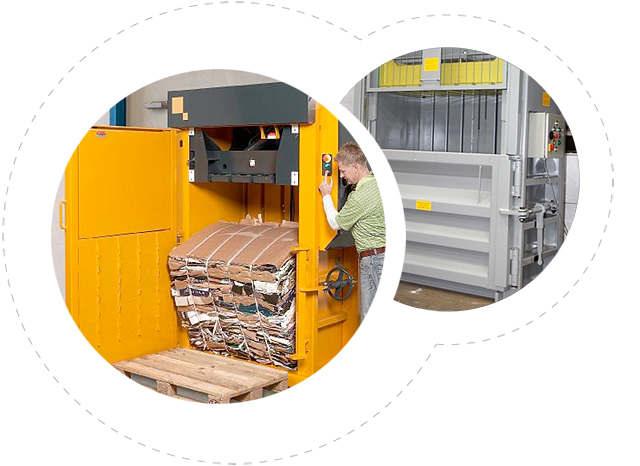 Always up for a challenge
We love a challenge! If you have a material that you're regularly throwing
in the skip or bin, give us a call and we will do our best to find an alternative
solution that saves you money and doesn't use landfill.